This help page is for Priima environment administrators
The Statistics section contains relevant statistics on usernames, courses, files and the system, as well as a list of all administrators.
If strong authentication is enabled in the Priima environment, you can see the number of authentications for the entire period that the feature has been enabled in the environment.
The Statistics view in the Administration view also shows information about expiring accounts for those that are due in less than 30 days and that are already due.
There is also a button in the Statistics view, through which you can conveniently contact the Priima Helpdesk by email. This makes it easier and faster to send support messages. In practice, the button opens an e-mail program according to the user's settings and sets Priima Helpdesk's e-mail address as the recipient.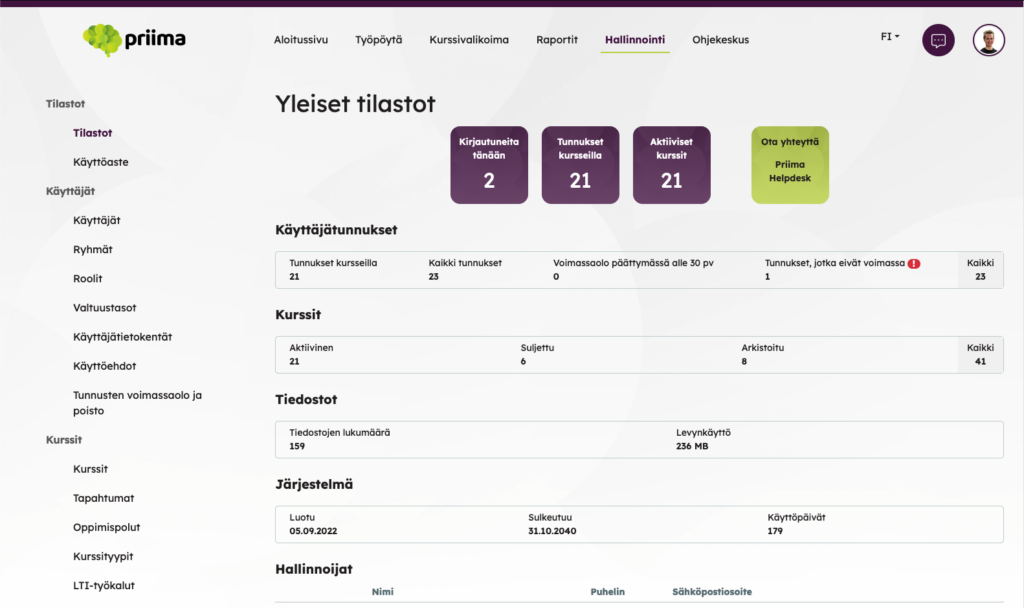 Expired users can be filtered in the Users view. More information on the help page Expired usernames.