This help page is for Priima environment administrators

In the login page settings, you can specify the logo, introduction text, a link to a set site, as well as the image or color of the left block of the page and image or color to the background.
It is necessary to note that on the login page, the image of the left block completely fills the area reserved for it in the side view. Priima's user interface is responsive, and therefore the image will look different depending on the device, the resolution and the content of the login page. The most important information or the main object of the image should be placed in the height direction at the top of the image and in the width direction in the center part.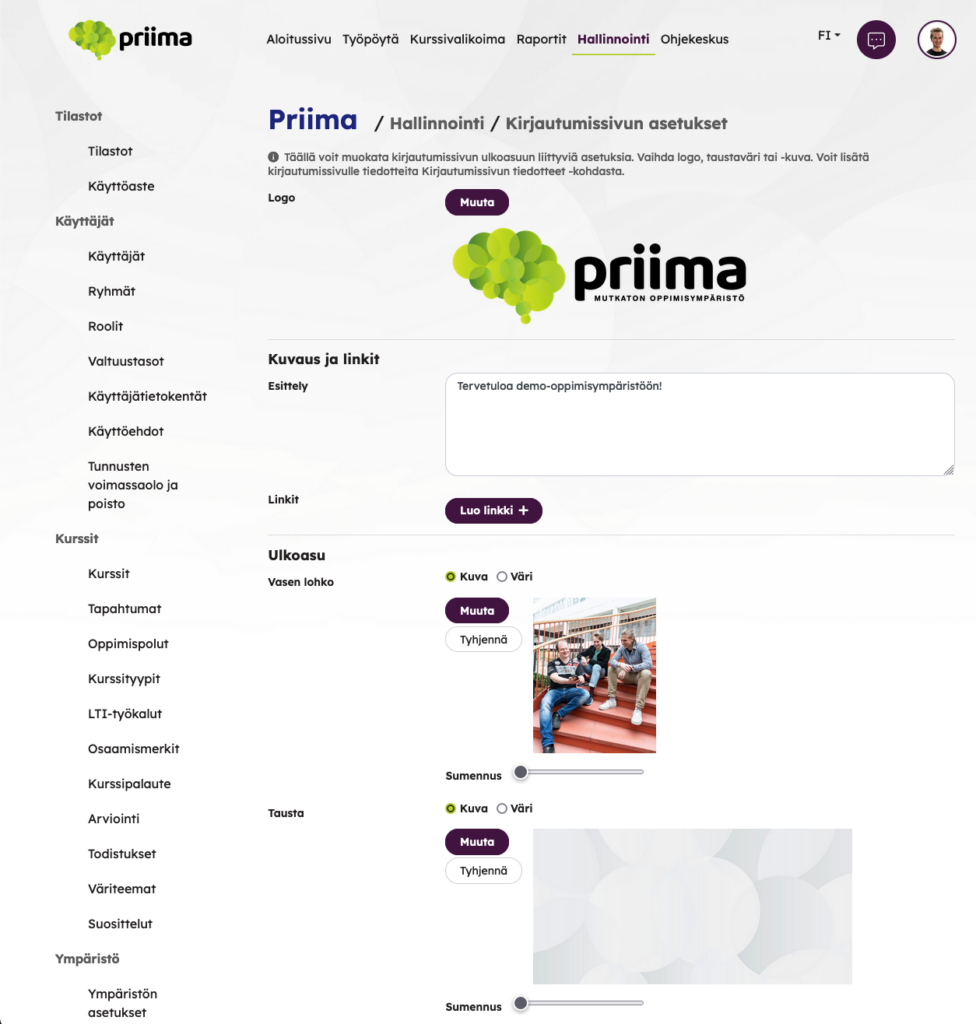 The colors of the buttons on the login page come from the primary and highlight colors of the environment:
Primary color
login button
Microsoft login button
Highlight color
registration form buttons