This help page is for Priima environment administrators
It is possible to enable external software within Priima with LTI tools (e.g. H5P, OneNote, Open Badge Factory). Once the necessary information has been entered with the Add LTI tool and the content selection is enabled, the LTI tool will appear in the course's content block types.
In administration settings, it is possible to force the LTI blocks of the certain LTI tool to open in a new window within a course. In this case, for the tool in question, the course no longer has a block-specific selection available.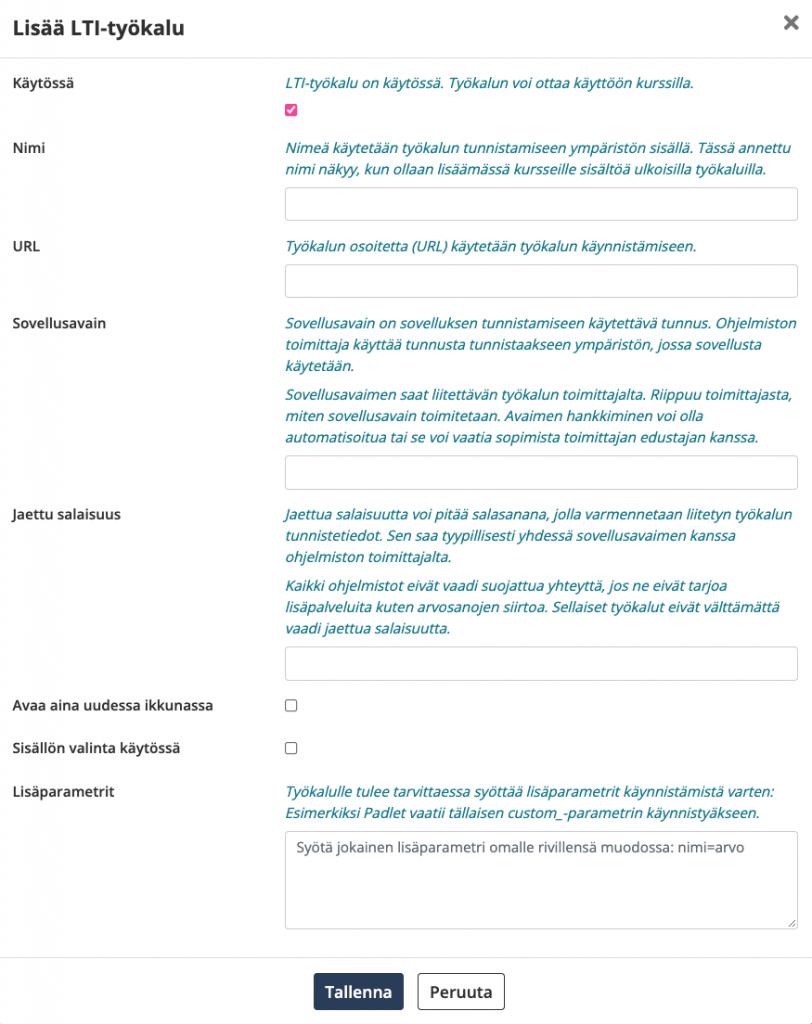 It is now possible to disable the LTI tool, even if it has been added to courses through the LTI tool block. In the Administration> LTI Tools list, the administrator can delete it by clicking the Edit button on that toolbar and deselecting Enable LTI Tool in the Course Can Be Enabled by Course option. When the tool is disabled, the text This LTI content is not available is displayed in the course blocks where it has been added.
By default, these disabled tools do not appear in the LTI Tools list, but click Show Disabled Tools to display them.