This help page is for Priima environment administrators
The administrator of the Priima environment can enable embedded content in Administration / Environment Settings / Embedded Content.
This feature allows some Google and Microsoft sites by default, but the Priima administrator can add allowed addresses. (Please note that not all services, applications, and websites always allow embedding.)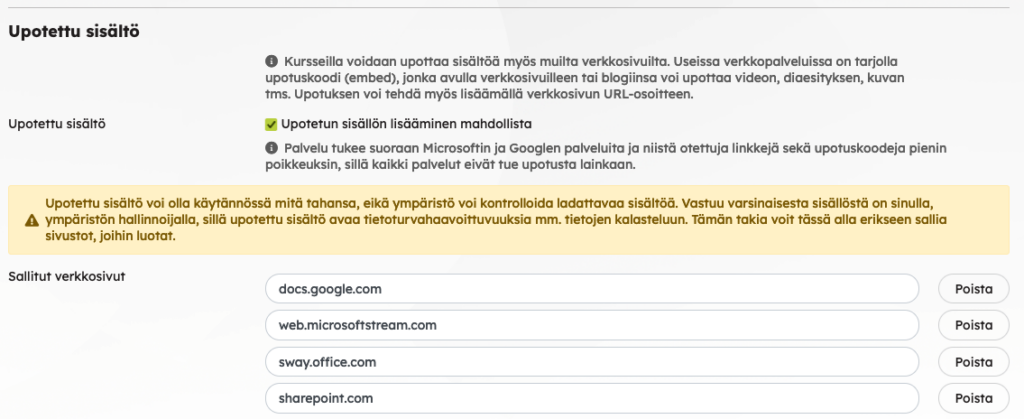 The Priima environment cannot manage embedded content, ie the actual responsibility for the content always lies with the environment administrator who enables the function, and the person who embeds the content for an individual course, ie the course administrator or trainer. Embedded content can allow e.g. phishing data, ie you should be especially careful when embedding content and only allow this function if it is necessary.
The Embedded content block is always visible in the Content editor on courses but if the feature has not been enabled in the environment settings, a notification is displayed in the block that no websites have been enabled for embedding.