This help page is for Priima environment administrators
SSO login, or single sign-on, is a method by which access to several systems is implemented with a single user authentication. Thus, separate logins or identifications are not required for different systems. In this case you can login to Priima through separate link. A link to the SSO login can be found on another system the organization uses (for example, an intranet) or on Priima's login page. In addition to this direct SSO link can be automatically provided as part of the email reminders sent by Priima. Enabling SSO login requires always a technical project.
If Azure AD or ADFS single sign-on is enabled in the environment, the Sign in with a Microsoft account button will automatically appear on the login page. In this case, logging in with a username and password is also hidden behind its own button.
If another single sign-on is used in the environment, we recommend adding a sign-in link as a text link to the sign-in page for these users. Those using local usernames will have their own button.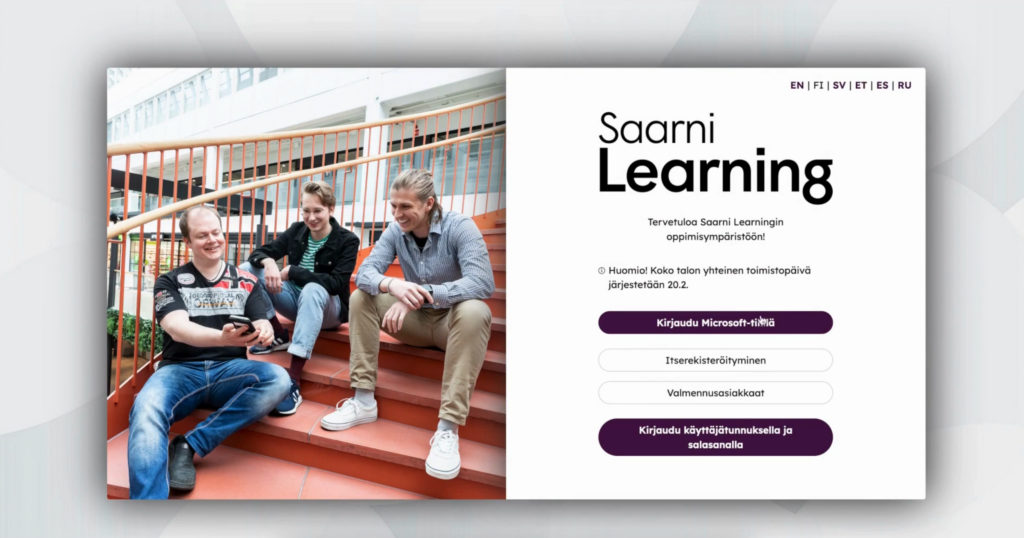 SSO login to courses
SSO login is also possible to extend for specific courses. Priima administrator or course administrator is able to copy a direct SSO link for a course and send it to learners. Direct SSO link to a course makes it possible to user to end up to a specific course without making any additional log in or course selection. This is an extra service and it is not part of the basic SSO implementation.
If you would like to enable SSO login or direct SSO course links, please contact your customer contact person.