This help page is for learners
If the administrator of the Priima environment has enabled strong authentication, using the Priima environment may require strong authentication with bank IDs or a mobile ID.
either
once (the first time you log in or the next time, after the strong authentication is enabled)
or
In strong authentication, after normal login, the user is directed to the authentication service page, where you can choose to authenticate with either a mobile ID or personal online banking IDs. Once authenticated, the user gets inside the environment and can continue there as usual. Strong authentication can also be linked to a registration form.
Priima saves the name information used for identification and updates it on the user card over the previous information. If a personal identity code is used in the Priima environment, then the it is also stored during the strong authentication. Administrators will see on the user card when the login is done using strong authentication.
The following is a step-by-step guide about how strong authentication works in practice.
In this example, strong authentication is enabled every time when you log in to Priima. Start by entering your username and password.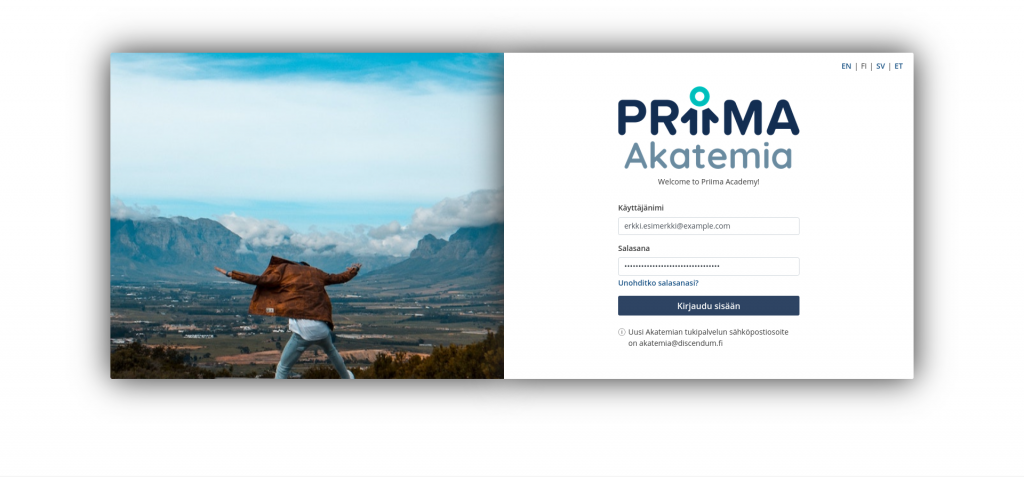 If the username and password were correct, next is shown message about that you need to log in to the environment through strong authentication.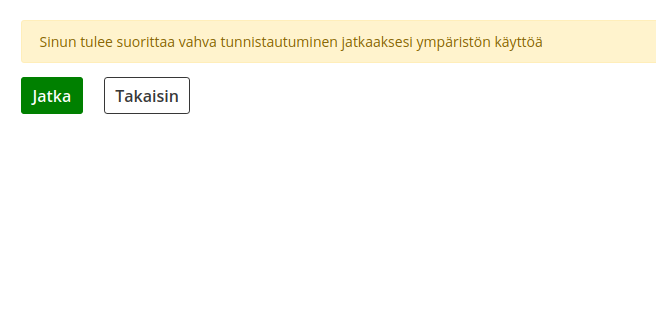 After pressing the Continue button, a strong authentication will open. You can choose to authenticate with either Mobile ID or Online Banking.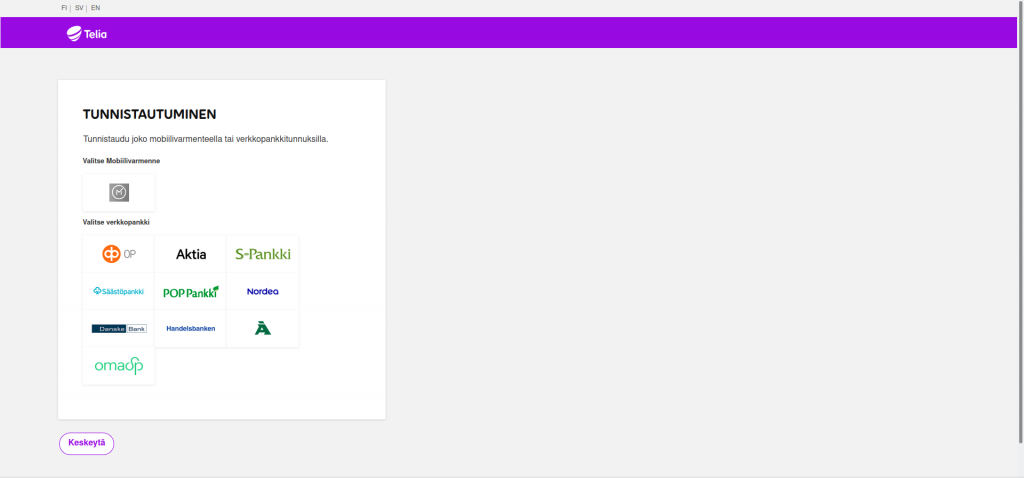 This time we chose to authenticate with Mobile ID. The Mobile ID is an additional service provided by operators that enables strong authentication through your phone. Contact your operator for more information if you want to enable it. Next, enter the phone number in the field provided and press Continue.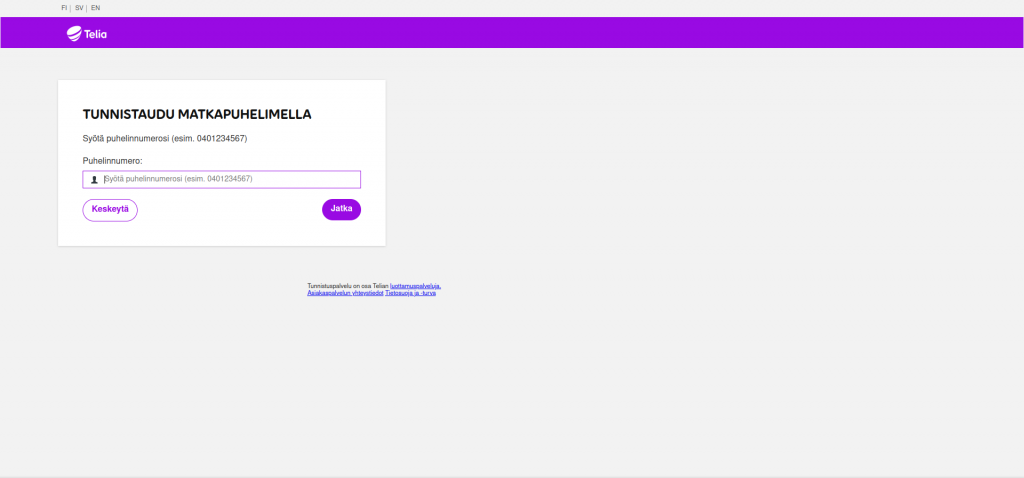 Once the phone number is entered, authentication will begin. The authentication request appears on the phone and must be accepted. Remember to check that the event ID is the same in both the browser and the mobile phone.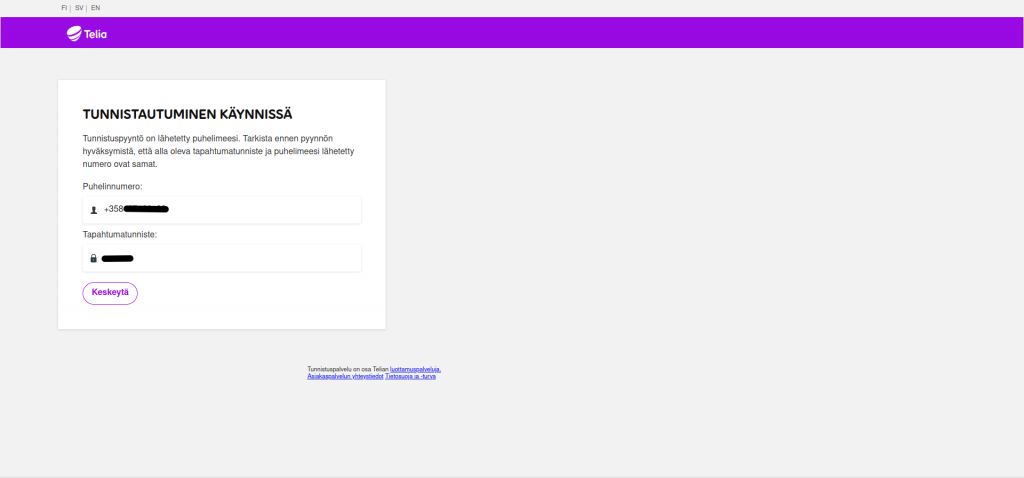 Once the authentication request has been approved on mobile phone and the authentication has been done successfully, you will be redirected to your desktop and the use of Priima can begin!