This help page is for learners
Courses will be displayed in the course catalogue when the course administrator enables the visible in course catalogue setting. The course settings also define who can see the course in the course catalogue. Not all learners see the same kind of course selection, because of these possible settings.
Courses can be categorized using tags, so by defining official tags, for example, by category type, courses can be categorized as desired in the course catalog.

In the course catalog, the default view is to sort the courses alphabetically by name. Courses can also be arranged in chronological order from the newest to the oldest or from the shortest to the longest according to the estimated duration.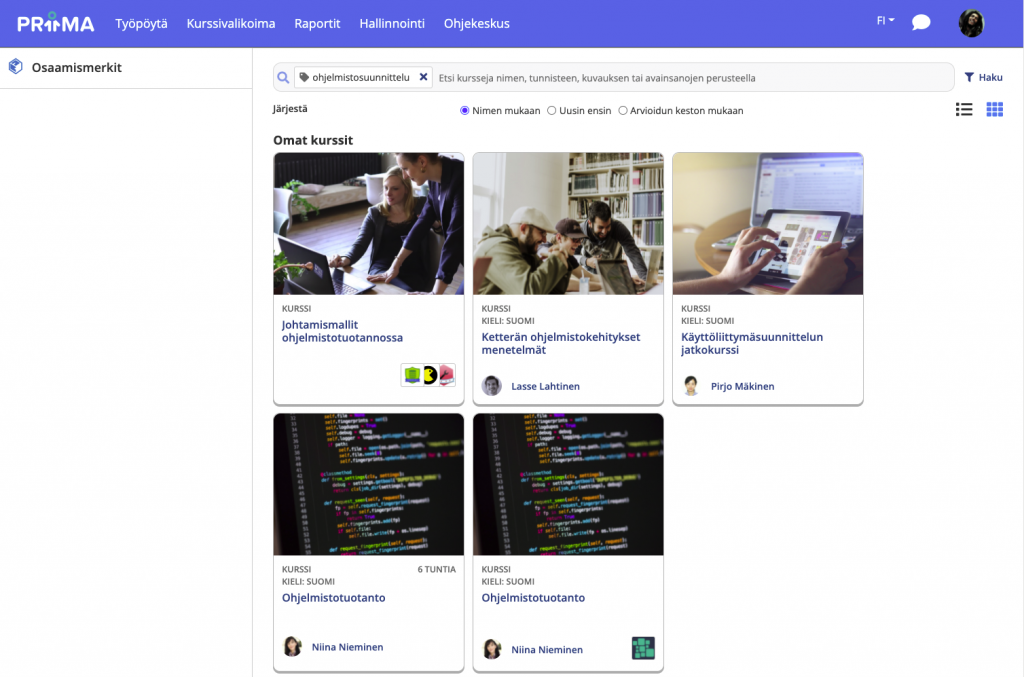 The course catalogue is used to either be join or enroll on courses. Which function is used also depends on the settings specified for each course. When you click a certain course, you will see the course information and whether it is possible to join or register to the course.