This help page is for learners
Note! The chat messages function was previously called learning communities.
The message center view opens from the speech bubble icon in the upper right corner. The message center contains discussion area messages and Chat messages. A green notification in connection with the speech bubble informs about new messages.
Chat messages can be used to send and receive messages and create new discussion groups. All users are able to create groups. User added to a group can leave the group when needed. Chat messages are visible if it has been enabled by the environment administrator.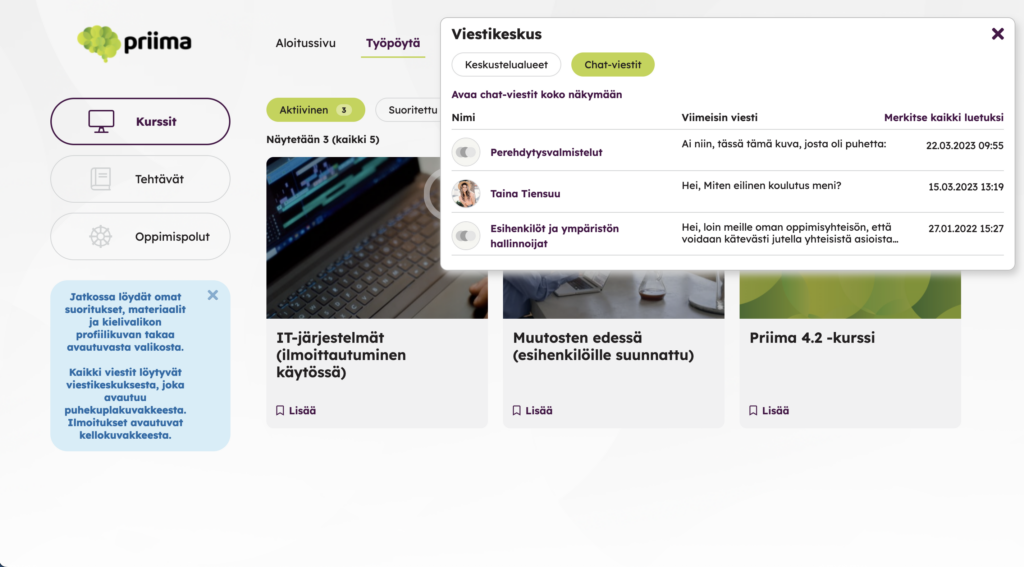 Chat messages opens up to the whole screen, but an individual conversation can take place in a small window floating at the bottom.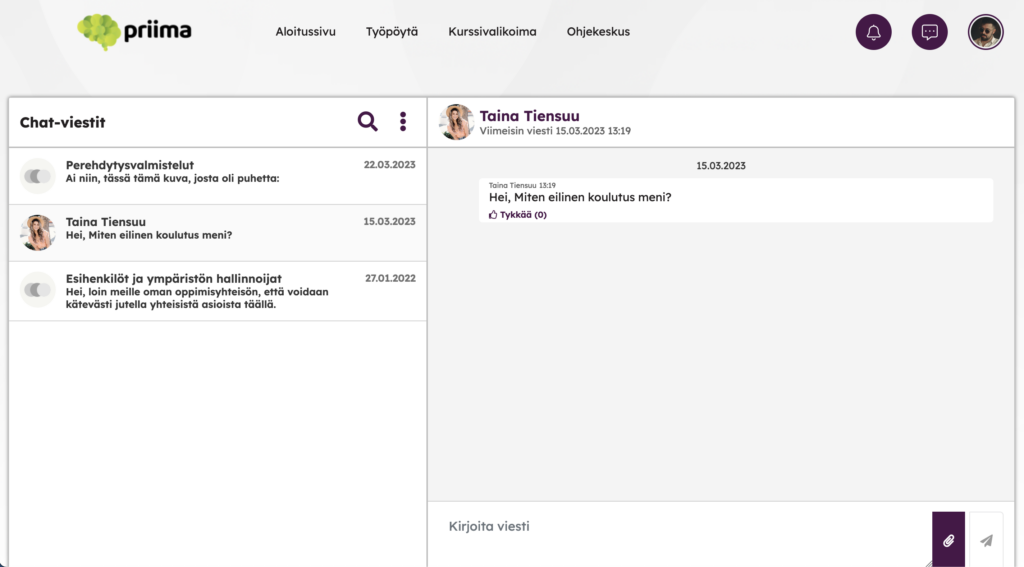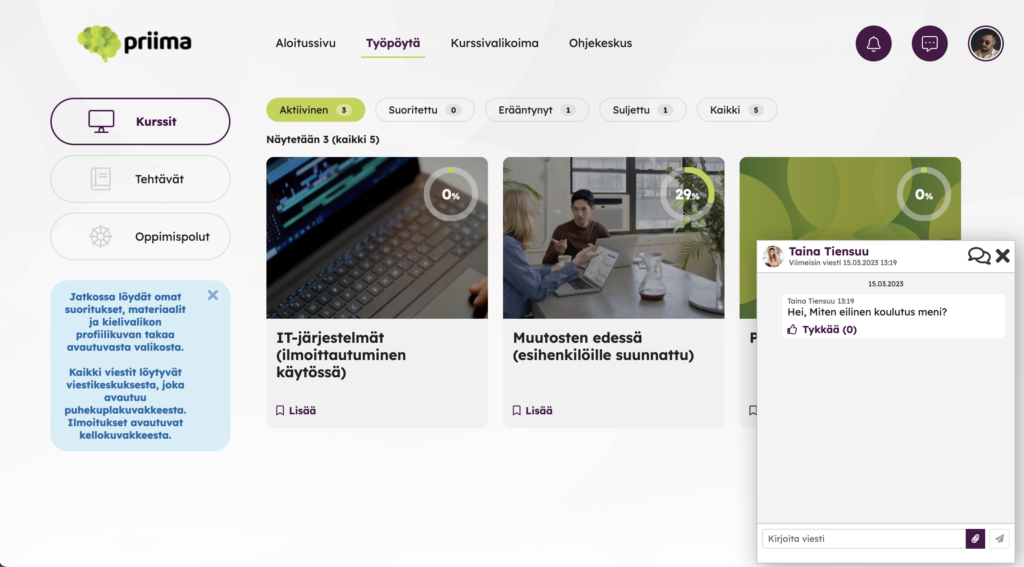 It is possible to search for a single user in the chat messages (magnifying glass icon), and new discussion groups can be created through the three-dot menu. Depending on the settings of the environment administrator, users will see either all Priima users or only those who are on the same course(s) with them.
In chat messages, it is possible to line up, edit and delete your own messages. The administrator of each learning community, that is, the person who started or added the discussion, can also delete messages from others.
Tip: Does the course have a group turn-in assignment, but no discussion area related to the assignment? You can form your own group discussion on the assignment in the chat messages and work with your group on a submission in this discussion.