This help page is for learners
When the course is opened from the course catalogue, the Join button will appear under the name of the course. Click this button to join the course.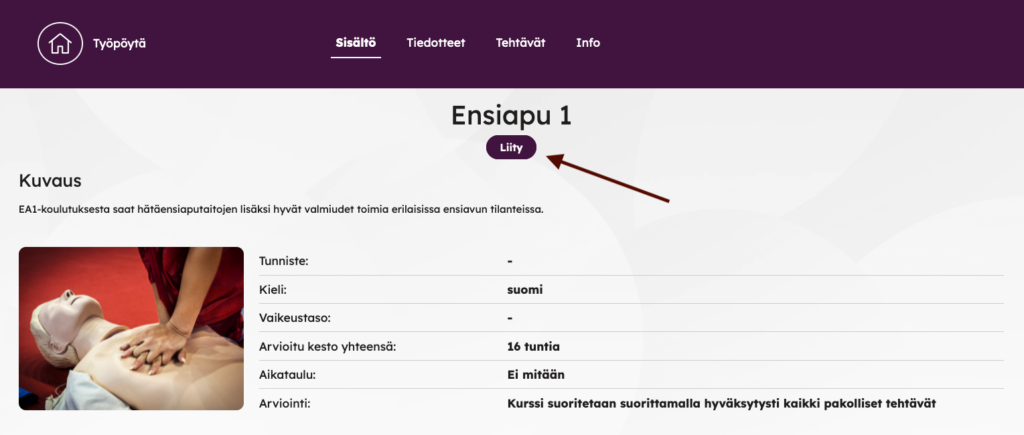 Tip: Have you joined a course through the course catalogue, but it is not shown in the Active Courses screen on the Dashboard? It may be that the course has not yet started, which means it could still be closed. Make sure also check the Closed view. More information on the course schedule can be found in the its information or in its discussion area.