This help page is for learners
At Priima, after logging in, the user enters either the home page, the dashboard, the course catalog, or a specific course, depending on the environment settings.
Dashboard functions
The functions displayed on the dashboard depend on the user's own role, ie whether Priima is a learner, course administrator, trainer or environment administrator.
The functions related to your own role and access can always be found in the Dashboard screen. For example, if you have access to reports or to perform administrative tasks, you can also see Reports and Administration sections to the right of the course catalogue.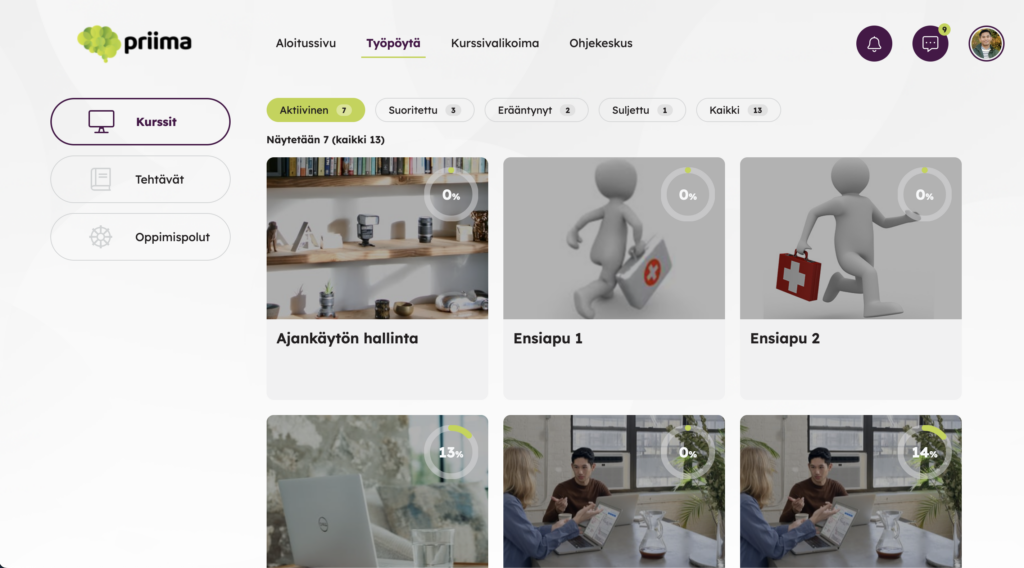 Main navigation location in the dashboard
It is up to the user to choose whether the main menu (Courses, Assignment, Learning Paths) is displayed on the left or at the top of the screen. The selection is made by clicking on your own profile picture and selecting Settings. On a mobile device, the menu is always displayed at the top to optimize usability.