This help page is for learners
Some times on a learning path there may be option to choose a course. In this case, as a learner, you can choose which of the courses available you want to take.
It can be seen from the image below that the first course of the learning path has been passed through. After this, the "Start choosing a course" button has been activated. If the course was still in progress, the button would be grayed out as in the other course choosing block below it.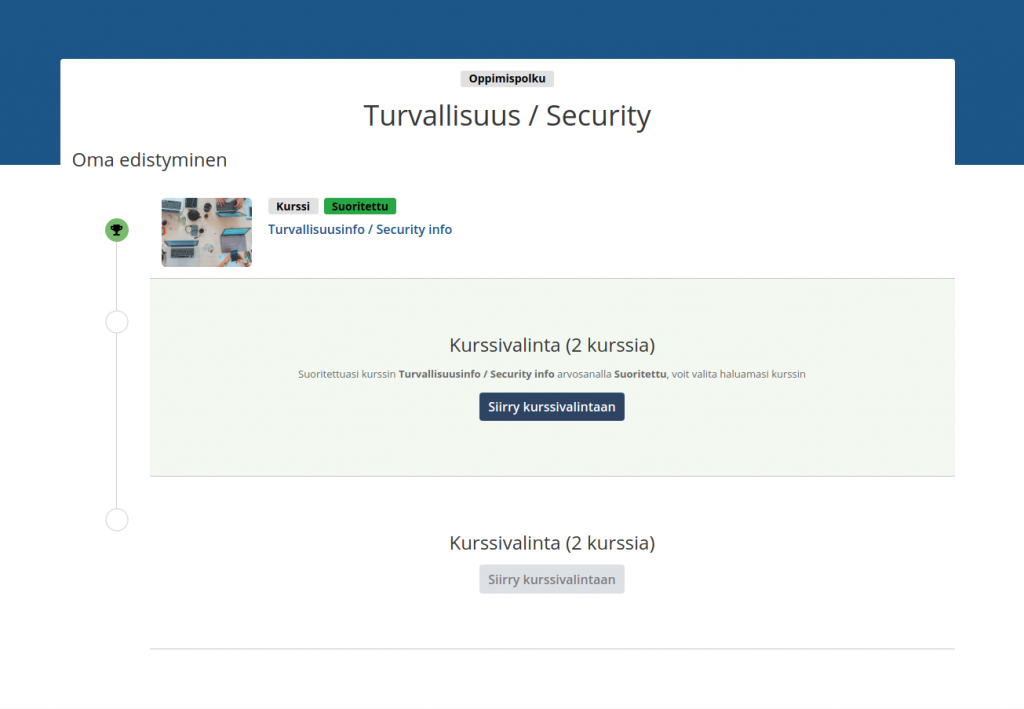 When the "Start choosing a course" button is tapped, the course choosing screen will open. This is shown in the image below. In the course choosing screen, you can tap on the course you want, after which you can save your selection with the "Save" button.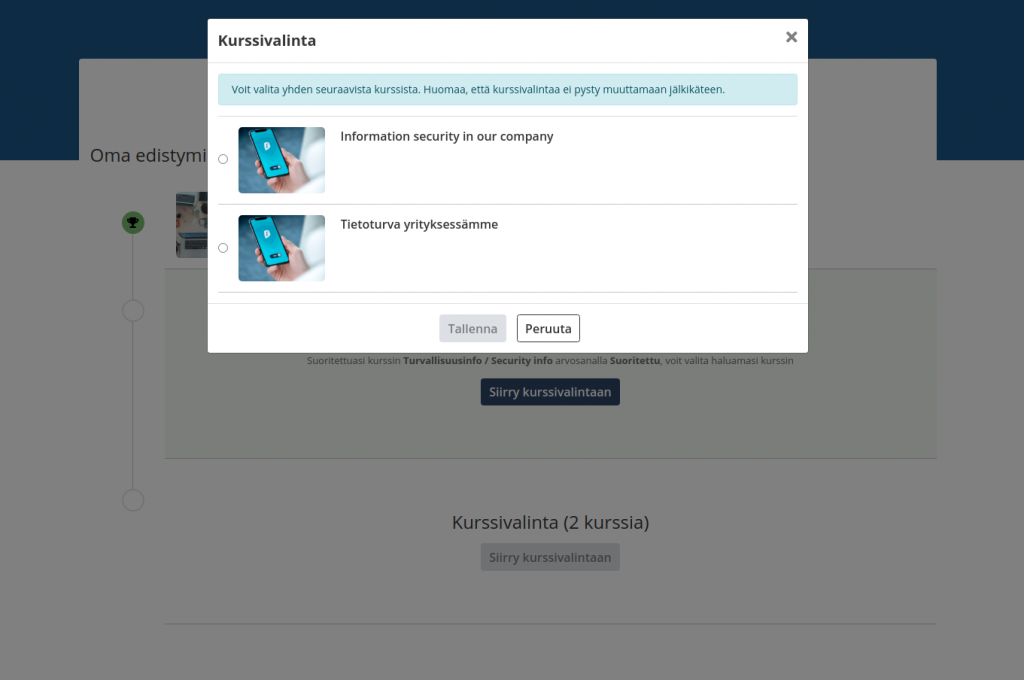 Kun kurssivalinta on suoritettu, näkyy valittu kurssi oppimispolulla ja sitä voi lähteä suorittamaan. Kurssin suorittamisen jälkeen on tällä oppimispolulla vuorossa taas kurssivalinta. Kun kurssi on suoritettu, tulee työpöydältä palata takaisin oppimispolut osioon ja oppimispolulle.