This help page is for learners
The use of the service requires the user to have a computer or mobile device as well as an Internet connection and a browser (the latest Chrome, Firefox and Safari browsers or Microsoft Edge).
Log in
The address of the service is usually in the format https://cloud.priimalms.com/environmentname. You log in to the service with a username  and password. For example, you can add the address to your computer's or mobile device's browser bookmarks.
A username and password is used to log in to the service.
The login page can also have important information aimed at users in the form of notices or links below the logo on the login page. Below these, there may also be registration forms, through which new users can create account for the environment. When logging in, you will also see Forgot your password? function that allows you to change the password.
If Azure AD or ADFS single sign-on is enabled in the environment, the Sign in with a Microsoft account button will automatically appear on the login page. In this case, logging in with a username and password is also hidden behind its own button.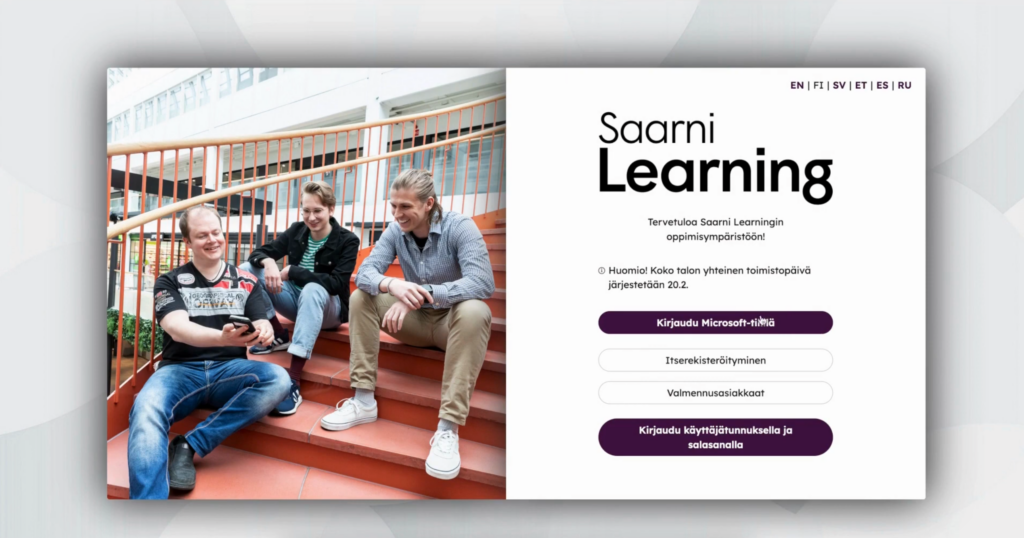 Log out
Clicking the profile icon in Priima's top menu opens a menu through which you can log out of the service. It is worth noting that the service does not ask for confirmation to log out, but logs the user out immediately when the user presses the Log out option.