This help page is for learners
It may be possible to retake the courses either at certain intervals or at any time depending on course completion settings.
If a course can be started again independently, the Start again button will appear next to that course in the Completed view.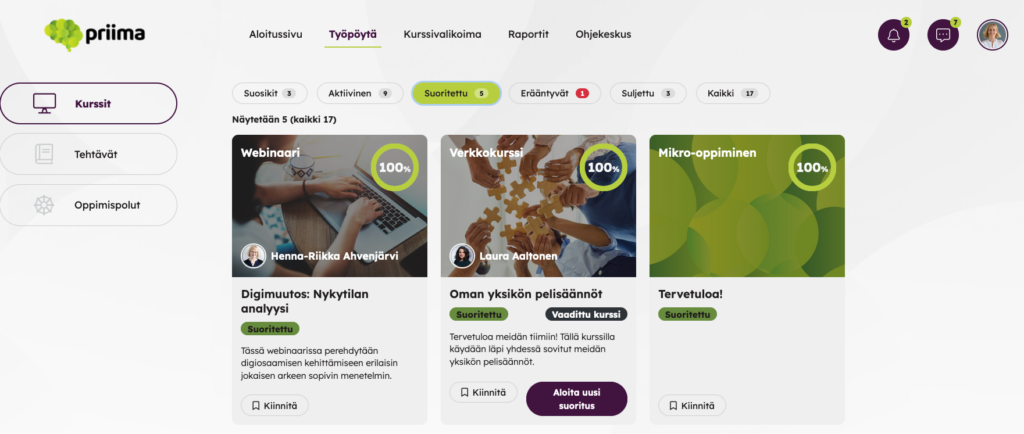 Here it is worth noting that the new attempt resets the previous attempt, i.e. clears the content of the attempt. However, the previous completion is still visible in the My Results view.