This help page is for learners
The Courses section shows all your own courses, i.e. the courses that you are a member in. The progress of these courses is also immediately reflected in the Course screen. If you are a member of more than 10 courses, the home screen has a search function for the courses.
Courses can be viewed in different views:
Active: ongoing courses
Completed: courses you have already completed
Overdue: courses whose completion is overdue
Closed: courses in which you are a member, but which are not open at the moment
All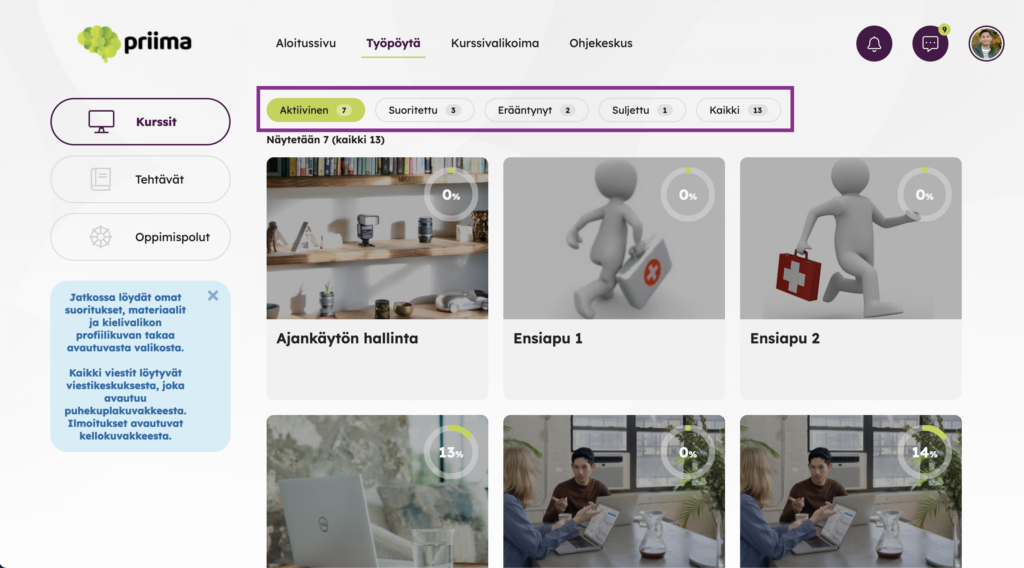 Tip: Have you started to work on the course, but left it incomplete and is not currently shown in the Active view? Check the Closed screen: if the course has already ended and has been closed, but your course is still in progress, please contact the instructor regarding your completion.
In the Assignments section, the mandatory assignments of all courses are displayed. Tasks can be viewed in four different views: Undone, Due date passed, Completed and All.
If the assignment is due in 14 days or less, you will be shown an orange symbol as well as an orange ball next to the title of the Assignments section. If the assignment is due in 7 days or less, you will see a red symbol in next to the assignment. A new assignment will be marked with a green New symbol.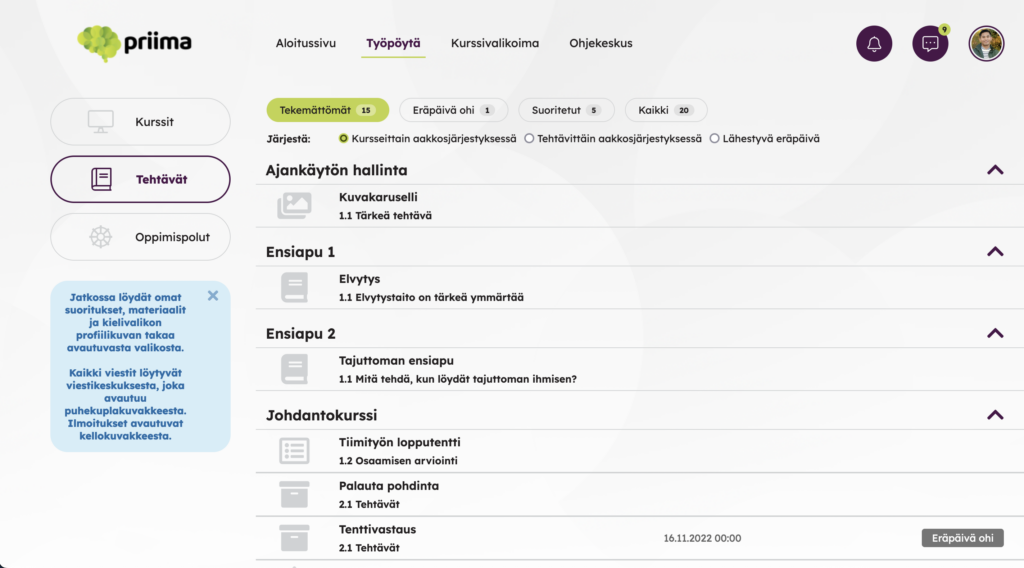 Tip: Does a course assignment not appear in the Assignments screen of the dashboard? It may be an assignment that is not set as mandatory in its settings. It may still be that the assignment needs to be completed and turned in, so you should check the course's Assignments/All screen and click Show all tasks.