This help page is for learners
The course may also have discussion assignments that can be completed
in the Course Message Board (task for all course participants),
in chat messages, for example with your own group that you create yourself or with groups formed by the trainer,
using the discussion block on the course content page.
Not all courses may have a message board in use, so it will not be visible at all on the course. It is a good idea to read the assignment guide carefully when you are asked to do a discussion assignment. The discussion assignment can also be a mandatory assignment.
The discussion on the content page works in the same way as the message board of the course. You can write your own messages in a conversation and reply to others' messages. You can also like the posts from others in the conversation.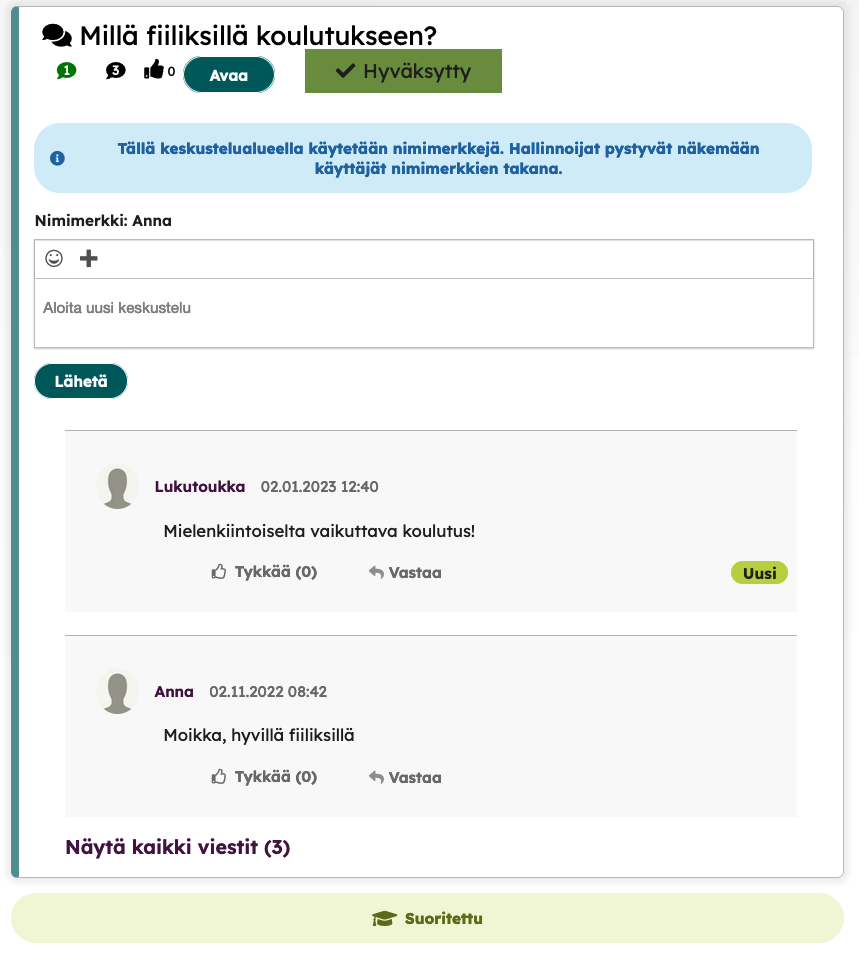 If the conversation is set to alias-based, your nickname will be set with the first message. In the future, the alias will be used in all alias-based conversations in that Priima environment. If necessary, you can change the alias my-data.
If the group has different group discussions online, these discussion groups can be formed in the chat messages.