The Image Carousel allows you to browse multiple images in the image carousel format. This can also be a mandatory assignment, in which case the completion will receive automatic approval after all the images on the carousel have been reviewed at the same time.
The material can be traversed using the arrow buttons on the left and right sides of the carousel block or the segment at the bottom. From the segment at the bottom of the block, the learner can also follow where the material is progressing.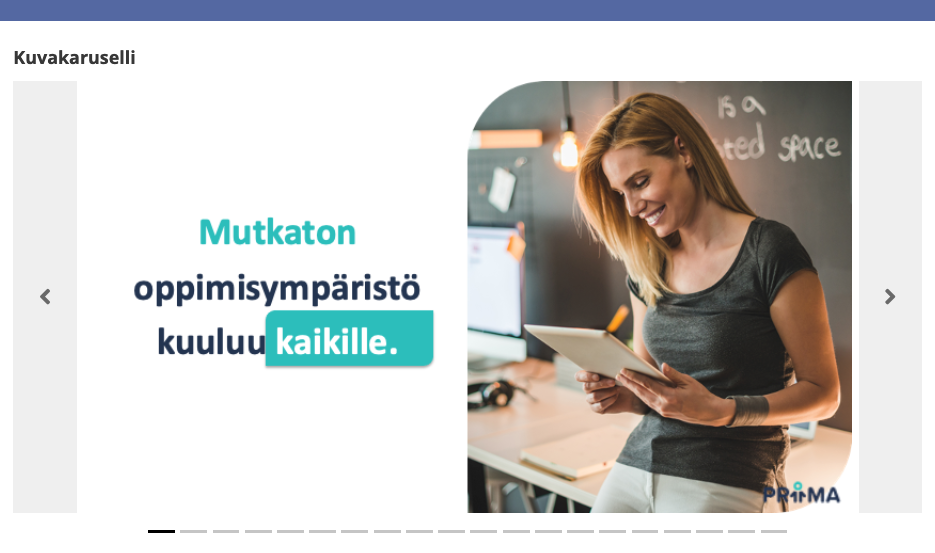 If the image carousel is a mandatory assignment, the green color in the segment at the bottom indicates which pages have been traversed.
If the course has several pages, the mandatory nature of the assignment block is shown in the page navigation on the left. There is also an i icon in the upper right corner of the image carousel, which opens an explanation: "The assignment is completed when you have completed the content."
If the image carousel is in use in a micro-course (i.e., the side navigation on the left side is not visible, the mandatory is indicated specifically by that i-icon.